Protect Your Assets & Provide for Your Loved Ones Seek Guidance From Our Elder Law Attorneys
The Virdone Law Firm, P.C.
Elder Law Attorneys Serving Long Island & Nassau, Queens and Suffolk Counties
We established the Virdone Law Firm, P.C. with the primary goal of providing clients with the highest quality service, legal representation and guidance when they need it most. In the area of elder law, we are committed to helping our clients achieve peace of mind in knowing their assets are protected, their loved ones will be cared for and their wishes will be carried out when they pass on. This field has the potential to be complex for legal and financial reasons. It may also be emotionally charged as well. Having a knowledgeable legal professional to provide an objective point of view can make all the difference in your ability to make the right choices for yourself and your family.
You may be interested in establishing an estate plan that addresses taxes, asset protection and a will to protect your protect your assets from nursing home care. Regardless of your particular needs, Virdone Law Firm, P.C. can help. The firm takes on all types of elder law cases for clients throughout Long Island, Nassau County, Queens County and Suffolk County. Contact us here.

Meet Our Attorneys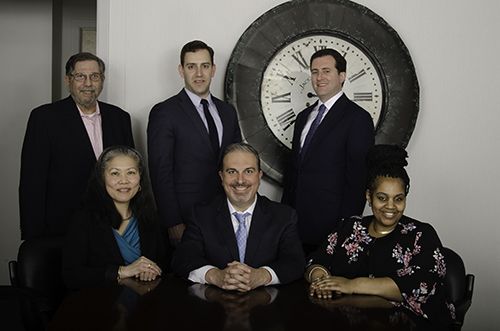 John Virdone, Esq. and his firm have a desire to make a difference for their clients. Today, you and your family can take advantage of the experienced elder law counsel our law firm can provide.
"A consummate attorney."

J.C.

"I am looking forward to a holiday homecoming with my sons and family, which includes their presence at my ailing mother's 75th birthday party. John made it happen."

Anthony C.

"I was able to get an excellent Grandparent visitation settlement within three court visits, I highly recommend him."

Lydia Casanova

"His manner in a courtroom is impeccable. We felt very reassured that he was representing us even when the process was at times overwhelming."

Linda D. and Vinnie D.

"We get very emotional when we speak of John because he helped keep our grandchild out of the foster care system."

Susan Cowan, Colorado