Bernard H. Segal, Esq.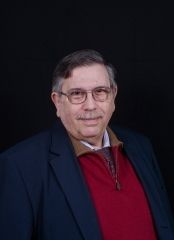 Bernard H. Segal is of counsel to The Virdone Law Firm, P.C. For over 46 years, Mr. Segal has specialized in criminal defense matters and complex litigation. He has handled thousands of criminal cases both misdemeanors and felonies. He has extensive experience with all phases of criminal litigation, including grand jury indictment hearings, arraignments, hearings to suppress evidence/statements, motion practice and jury trials. Mr. Segal acquired his extensive trial experience first with the New York Legal Aid Society, Criminal Defendant Division, where he worked for 23 years as Supervising Attorney. Mr. Segal supervised a team of 30 attorneys in that capacity and also served as a Trainer and Lecturer for other attorneys. Later, he developed a private practice in Manhattan, serving clients for over 23 more years.
Mr. Segal's experience also includes complex child custody trials; trials with respect to orders of protection and family offense petitions; and family court neglect/abuse trials.
Call today for your free consultation.
Education
Rutgers University 1964 (Bachelors of Art)
Rutgers School of Law 1968 (Juris Doctor)
Bar Admissions
Practice areas
Criminal Defense
Family Law
Custody and Visitation
Abuse/Neglect Proceedings