David J. Glass, ESQ.
Long Island Elder Law Attorney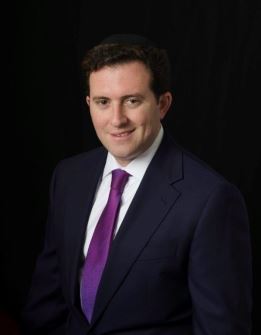 David J. Glass is an associate at The Virdone Law Firm P.C. David graduated from Hofstra University School of Law and was admitted to the New York State Bar in 2011. He has focused his practice primarily on Matrimonial and Family law. Prior to joining the Firm, David was an associate at prestigious firms in New York City and Garden City, where he practiced Matrimonial and Family law, as well as Trusts and Estates law.
While in law school, David interned at a Matrimonial firm specializing in alternative dispute resolution, and as a result, he is currently a certified divorce mediator. David has a successful track record in mediating substantially difficult cases.
While in law school, David also interned as a summer clerk for the Hon. Martin E. Ritholtz of the Supreme Court, Queens County.
As a respected member of the Orthodox Jewish community, David is well-versed in Jewish law as it intersects with civil law. David can successfully navigate both the civil court system and rabbinical court, also known as Beth Din. He has appeared before arbitration panels in religious divorce cases. This step is especially crucial for our Jewish clients who wish to end their marriages and obtain a get (Jewish divorce). This process is complex and can be challenging for those who are unfamiliar with Jewish customs.
At The Virdone Law Firm, P.C., David handles all aspects of Matrimonial and Family law litigation, from uncontested divorces to highly complex custody and financial matters, as well as all aspects of the Firm's Trusts, Estates and Elder Law practice. Additionally, since 2012, David has been engaged in providing pro bono legal services for victims of Domestic Violence through The Safe Center LI, Inc. (formerly Nassau County Coalition against Domestic Violence.)